Bringing More Science To Cleaning with Protect-3 Advance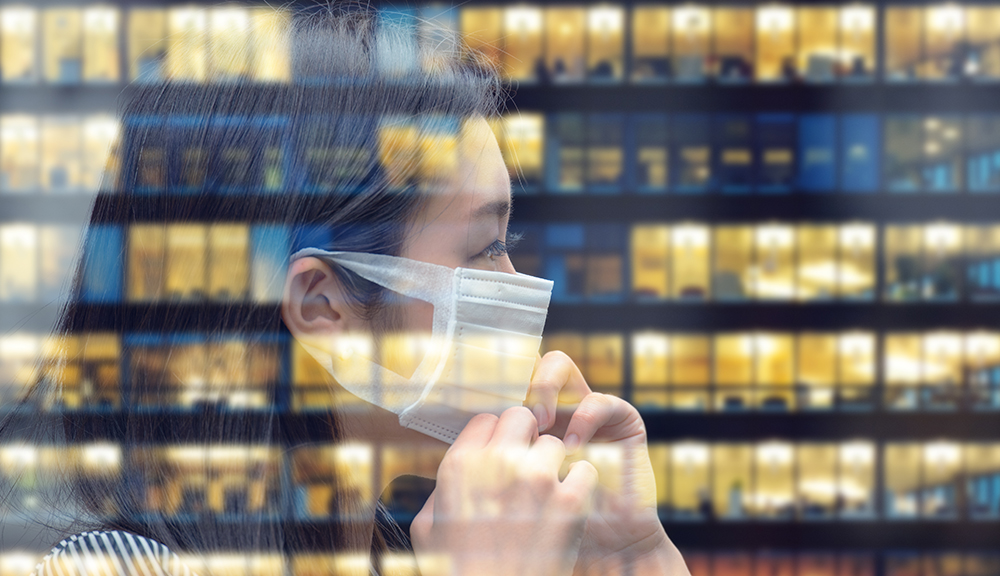 One thing the world has learned from the COVID-19 pandemic is that most businesses were not prepared for infection control within their facilities. To address the concern for infection risk as businesses return to work, ServiceMaster Clean has developed a comprehensive, science-based cleaning and disinfecting program to provide preventative health and safety services in the workplace. PROTECT-3 ADVANCE™ is a full-spectrum cleaning and disinfection system, designed to reduce risk and provide continued protection against infectious outbreaks in all types of work environments.
A cornerstone of PROTECT-3 ADVANCE™ is the use of ATP testing, a scientific method of measuring the amount of organic matter on a surface before and after cleaning and disinfection procedures. ATP monitoring has been used successfully in healthcare environments for decades because it validates the effectiveness of cleaning and disinfection at a micro level.
A disinfected surface only remains sanitized until someone touches or coughs or sneezes near that same surface again. This is why the ongoing protection provided by the FORTIFY stage of PROTECT-3 ADVANCE™ is vital for fortifying the continuous health and safety of your facility.
The goal of PROTECT-3 ADVANCE™ is to provide full circle, cleaning, disinfection, and continued protection services for all businesses of any scale. The program is comprised of three distinct procedural stages: CLEAN, DISINFECT, FORTIFY. It is essential that all three phases be undertaken to ensure the effectiveness of the program to create a safe and healthy work environment for your business.
1. Clean
With our new found awareness of viruses and how they are transmitted, the reality is that regular cleaning is no longer sufficient in public or work environments. However, the removal of visible dirt and debris through the use of detergent and water is still a vital first step because proper disinfection can only occur on clean surfaces. With PROTECT-3 ADVANCE™, the first tier of our preventative infection control service begins with a team-based, full-detailed cleaning of all surfaces, prior to moving on to the next important step of disinfection.
2. Disinfect
Disinfection eradicates germs on surfaces through the use of chemical-based disinfectant solutions. With the emergence of COVID-19, disinfection is now essential in all commercial cleaning protocols. The disinfection tier of PROTECT-3 ADVANCE™ is based on the cumulative experience of the ServiceMaster Clean network and more specifically our years of experience working in healthcare settings. All of our disinfection processes and products are aligned with Health Canada and the U.S. Center for Disease Control and Prevention recommendations and guidelines.
3. Fortify
FORTIFY is the third and crucial tier of our PROTECT-3 ADVANCE™ program and begins with a consultative session to provide you with options for a customized plan for continuous preventative infection control for your facility. The FORTIFY stage is essential for protecting surfaces between regular cleaning and disinfection sessions, and for preventing the potential for reinfection.
Recommendations for the Fortify stage may include:
Anti-Microbial Surface Protectant — the application of an anti-microbial surface protectant that inhibits the growth and reproduction of harmful microbes. The protectant creates an inhospitable environment for viruses, and provides greater peace of mind between cleanings. There are many antimicrobial products available, some targeting specific pathogens. At ServiceMaster Clean, we use Aegis™ because it is a full-spectrum antimicrobial.
Periodic Cleaning & Disinfection — scheduled cleaning and disinfection sessions on varying frequencies including nightly, weekly or monthly.
Day Porter Service — the services of a day porter working in your facility on a full-or part-time basis to clean and disinfect high-touch areas for a few hours each day.
---
PROTECT-3 ADVANCE™ is another innovative program from ServiceMaster Clean and part of our Healthy Office initiative, bringing more science to cleaning as our world adapts to getting back to work.
At ServiceMaster Clean, our professional commercial cleaners are experts in creating clean, safe and healthy work environments. We have the experience and resources to help maintain and promote safe practices for infection prevention within all businesses. ServiceMaster Clean is aligned with Health Canada recommendations and has preventive commercial cleaning and disinfecting processes and procedures to respond to all types of infectious disease contagions, including COVID-191.
Our locally owned ServiceMaster Clean team can help your business implement effective preventive cleaning, disinfecting and sanitizing protocols to help prevent outbreak and spread of infectious disease in your workplace. Please call to let us be of service.
1 Human coronaviruses can remain infectious on inanimate surfaces at room temperature for up to 9 days. At a temperature of 30°C [86°F] or more, the duration of persistence is shorter. Veterinary coronaviruses have been shown to persist even longer for 28 days.
https://www.medicalnewstoday.com/articles/coronaviruses-how-long-can-they-survive-on-surfaces
DISCLAIMER - COVID-19 is an emerging pathogen and new information becomes available on a regular basis. The information presented here is based on reports available at the time this article was written, in July 2020, and is derived from several sources including the U.S. Center for Disease Control, World Health Organization, Health Canada and other sources. The information contained in this article may be updated at any point by the organizations mentioned herein. It is the responsibility of every business to stay current on new information regarding COVID-19 as it emerges. This article should not be construed to be the totality of all information available on COVID-19.